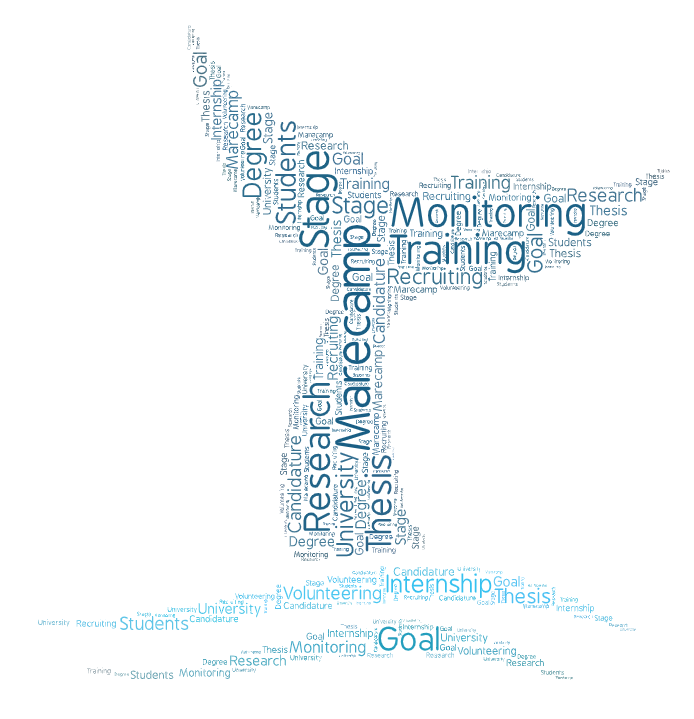 The Marecamp association has launched the new offer for internships in Marine biology / Ecology / Natural sciences for the year 2020.
Field activities will be carried out in the Gulf of Catania, departing from the harbors of Catania and Aci Castello for daily monitoring trips. All the surveys will be supervised by the marine biologists of the association.
Subjects studied are:
Population ecology and behavior
Photo-IDentification
Habitat and distribution
Anthropic impact and conservation
Main investigated species: bottlenose dolphin, striped dolphin, common dolphin, sperm whale.
In order to apply, fill-in and send this form to Questo indirizzo email è protetto dagli spambots. È necessario abilitare JavaScript per vederlo. by February 29th 2020, writing in the object "Internship 2020 [your name and surname]".
Priority will be given to students of all gender and nationalities whose intend to draft a research thesis. Only correctly completed requests and with all the required attachments will be considered. For selection purposes, candidates may be contacted for face to face or phone interviews.
Marecamp never asks for money from interns, traineeships activities are totally free. Offsite trainees will be able to take advantage of subsidized board, lodging and transport.
PERIOD
From April to October 2020
NUMBER OF OPEN POSITIONS
3
GOALS
1) Acquire specialist skills for the experimental research at sea applied to marine mammals.
2) Develop skills and competences in collecting and interpreting experimental data.
3) Acquire mastery of one or more methodologies to be applied in the subjects proposed in this call.
TASKS TO BE DONE
Bibliographic and statistical research; field data collection (at sea and from land); data analysis; drafting of scientific report; participation in the monitoring campaign "Dolphin watching and Conservation in the Gulf of Catania 2020".
REQUIREMENTS
Excellent physical condition and predisposition to team work; excellent mastery of the Office package; good knowledge of bio/geo-statistical software. Good speaking of at least one language different by the Italian.
---
Who is Marecamp?
Marecamp is a voluntary association born in 2014, recognized by the CONI, the Regione Siciliana and ACCOBAMS, which carries out and promotes sports, educational, eco-tourism, and research activities at sea. It aims at social inclusion and respect for the marine environment and can count among its members both federal instructors and marine biologists with many years of experience. The association uses the proceeds of its activities to offer free experiences to less fortunate children and to support the research on cetaceans in the Gulf of Catania.
Marecamp was born for sea lovers and is open to athletes, tourists, beginners and experts from the scientific world, nature and photography enthusiasts, and simple curious.
Marecamp is currently the unique reality in Sicily to have the potential to become the first multi-purpose marine-themed center that combines water sports, research and training in environmental issues, and eco-tourism. Its activities are dictated by a great passion for the sea, and place professionalism and safety first.
Supervised degree thesis are linked to the project "Dolphin watching and Conservation in the Gulf of Catania (Ionian Sea)". Monitoring activities permit to collect year round data on cetaceans about population structure, distribution, behaviour, seasonality, fishery interaction, photo-identification and bio-acoustics. Common bottlenose dolphins, striped dolphin, Risso's dolphin, common dolphin and sperm whale are the main sighted species; sighting of Cuvier's beaked whale, fin whale and pilot whale are less frequent.
---