To support MareCamp you can dedicate your time to voluntary activities promoted by the association, or make donations of materials and equipment or in money.
For direct donations, click on the green button in this page and use your Paypal account or a card of any circuit.

Thanks in advance for your generosity!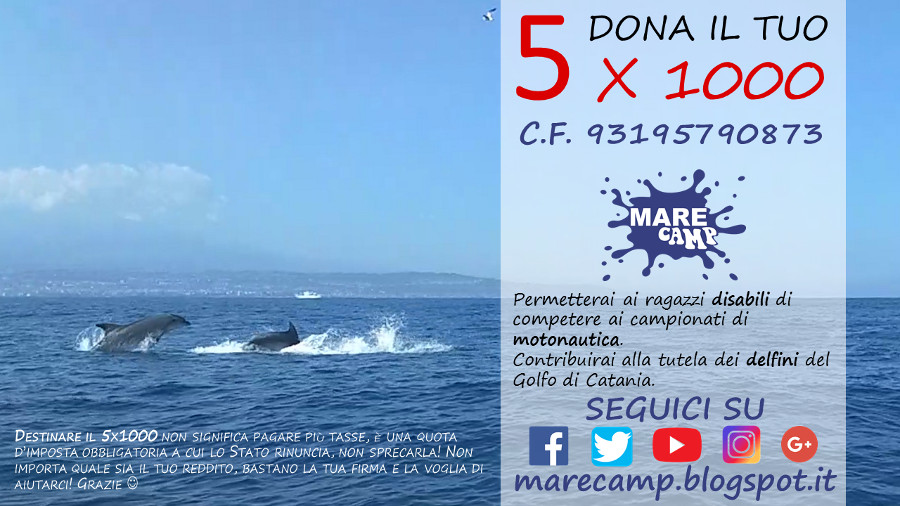 Thanks to your donation you will offer, for people with disabilities or in difficult conditions, the possibility to participate for free at our initiatives (motorboat school, dolphin watching, cetologist for one day, marine based courses and events).
In addition, you will support the research activities necessary to monitor and protect whales and dolphins of the Gulf of Catania. In particular, you will help us to update our catalog of photo-identified dolphins in the area.